In 2018, Reel Youth visited Grande Prairie, AB to facilitate an inter-generational documentary production program. The project brought young people and young at heart folks together to bridge generations, build friendships and understanding, develop storytelling skills, and produce mini-docs that celebrate the seniors.


|   Programs  |  Film Festival  |  International  | About Us |
© 2019 Reel Youth - All Rights Reserved
Artwork byJordan Bent
In partnership with:



Made possible with
financial support from: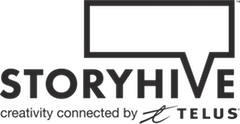 See the rest of the photos here.