In 2019, Reel Youth partnered with Telus StoryHive and the Kamloops Aboriginal Friendship Society to visit Nlaka'pamux territory. We supported local Indigenous youth filmmakers as they spent time on the land with their Elders, recording their stories, wisdom, and knowledge. These videos will contribute to the ongoing deepening of connections between generations and with the land, which have been impacted through the history of colonization.




In our work we strive to embody what we hope to see in the world—a just humanity and community in which people are free to be themselves fully and without fear. A community where no one is exiled or silenced because of gender, gender expression, race, color, ethnic or national origin, religion, sexual/affectional orientation, age, class, physical character or disability. We believe in the power of storytelling to make connections across difference.



|   Programs  |  Film Festival  |  International  | About Us |
© 2019 Reel Youth - All Rights Reserved
Artwork byJordan Bent
In partnership with:
Kamloops Aboriginal
Friendship Society




Made possible with
financial support from: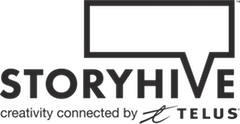 Check out the rest of the program photos here!